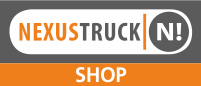 ODYSSEY® batteries are manufactured by EnerSys Energy Products Inc., a wholly owned subsidiary of EnerSys. EnerSys® is a global leader in stored energy solutions for automotive, military and industrial applications. With manufacturing facilities in 17 countries, sales and service locations throughout the world, and over 100 years of battery experience, EnerSys is a powerful partner for automotive, marine, heavy duty equipment and powersports service and parts providers.
ODYSSEY batteries are manufactured to strict quality standards in five facilities globally located.
AGM2 TPPL Technology is Here!
Today's professional vehicles are more demanding, with driver systems and hotel functions now requiring higher performance than conventional batteries were ever designed for.
ODYSSEY® AGM2 batteries with TPPL (Thin Plate Pure Lead) technology provide the solution that can meet these new high power consumption demands. With the DINC size now available with CONNECTTM and CONNECT app, you can take control, giving you real-time data to be ahead of any issues and keep you on the road.
With app CONNECT you can take control, giving you real-time data.
Sensor technology "ACE" installed in the battery:
• Measures voltage and temperature
• Stores battery history, characteristics and state of health
• Communicates using Bluetooth® 4.1
• EnerSys® patented technology
• App available on iOS and Android