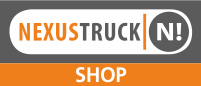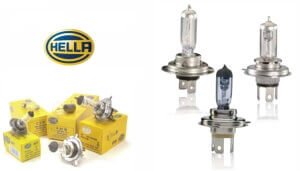 HELLA KGaA Hueck & Co.
Good vehicle lighting not only provides optimum illumination of the work area and, therefore, greater working efficiency, but also offers a high degree of safety for all road users. This rings particularly true with the HELLA universal lighting products for agricultural machinery, trucks and trailers. From work lights and front, side and rear lighting to auxiliary headlamps: we offer a broad range of high-quality products characterised by fit accuracy, durability and innovative technologies.
The company Hella produces bulbs, halogen lamps, and other electronic components.
WORK LIGHTS
For more safety and comfort
Nighttime assignments, whether they include shunting manoeuvres, loading work or field work, have one thing in common: they require optimal work area illumination. And good illumination requires good headlamps! Thanks to our many years of experience, these generate the right workplace illumination for any area of application.
BEACONS
Play it safe – with beacons from HELLA!
The HELLA beacons have a strong warning effect and tell other road users: please be careful, work is being carried out around the vehicle. Therefore, our beacons do their part in providing greater safety. In addition, HELLA beacons are characterised by outstanding quality in terms of workmanship and stability – as proven by their long service life.
FRONT LIGHTING
Look ahead – with front lighting solutions from HELLA
Headlamps are vehicle's eyes and therefore an essential safety feature when driving and working at night. Due to wide range of functions, they can be used in almost all vehicles and situations. The modules are small, but powerful.
AUXILIARY HIGH BEAM HEADLAMPS
For that extra bit of light
The HELLA auxiliary high beam headlamps offer that something extra: more light, so you can stay on top of the road in every driving situation. In turn, this increases the safety of every road user. HELLA's indisputable quality and use of state-of-the-art technology are a given. HELLA headlamp series is specially tailored to the demands of trucks and continuously developed to offer the optimum solution for every situation.
REAR LAMPS
A crowning finish for the vehicle rear end
Also in the area of vehicle rear lighting, the introduction of LED lighting has resulted in a quantum leap in developing new, innovative lighting concepts – and HELLA has played a leading role in this development from the very beginning.
SIDE MARKER LAMPSI
Side marker lamps are an important safety feature making it easier for other road users to see the vehicle contour, especially during darkness. HELLA side marker lamps meet the highest standards even in demanding application fields and are a convincing offering thanks to their durability and HELLA's well-known high quality.
MARKER LAMPS
With HELLA's licence plate lamps, clearance lamps, position lamps and direction indicators, you can ensure that the vehicle is clearly visible to all road users, even in the dark and when visibility is poor. With up to 80 % less power consumption than conventional bulb technology, HELLA lamps are paving the way towards more design and safety with maximum service lives.