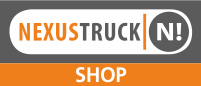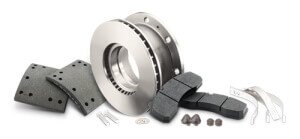 Don
Each friction material in the Don range is specially designed to compliment the needs of individual vehicles and their braking system, from light commercial vehicles or buses operating in inner-city environments, to inter-continental haulage operations and the heavy-load vehicles used in mining, quarrying and heavy industry.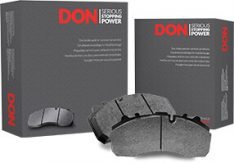 BRAKE PADS
The DON brake pad program represents the optimal solution for a cost effective product – backed by TMD Friction quality, engineering and testing, and fully produced in the European TMD Friction facilities. Today, whether it's a Bendix, Brembo, Haldex, Knorr, Meritor or Wabco braking system, DON offers a full range providing a maximum vehicle parc coverage – all ECE R90 approved.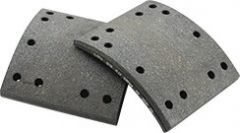 BRAKE LININGS

Don has a strong reputation for supplying world class brake linings. With a focus on different types of applications we always offer the right material, be it truck trailer or bus. The program includes over 500 references in standard, oversize and undersize to ensure a maximum vehicle parc coverage, and features an easy identification of the friction wear through a visual indicator on the lining edge.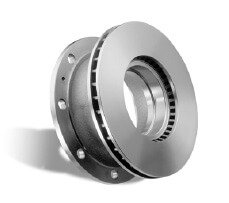 BRAKE DISCS
More than 150 disc references manufactured to strict dimensional tolerances and highest metallurgical standards perfectly complement our pad program. A major part of the Don product range is already ECE R90 approved today.