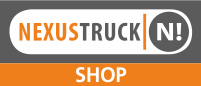 Work hours:
I-V – 9:00 – 18:00
VI – 9:00 – 13:00
Address:
Ateities pl. 30D, Kaunas
"Detagama" started its business in 2000. Constantly delivering the highest goals, the company has formed a solid and professional team whose main task is to meet the needs of every customer. It was this that allowed "Detagama" to grow and stay competitive and adapt to the ever-changing market. The company's headquarters are located in Kaunas, and we have three branches (in Vilnius, Klaipėda and Marijampolė) and a representative office in Moscow.
For many years, customers are turning to us for truck parts and accessories, because they know that "Detagama" is a reliable partner that will do everything to make the customer leave our shop happy. You will also find a number of other accessories you need: car batteries, autonomous heaters, window washer fluid, navigation, antifreeze, lubricants, walkie-talkies and their antennas, etc.
In the field of tachograph, our company has long been a leader. Experienced tachograph workshop masters will not only eliminate tachograph problems, offer the widest range of tachograph spare parts in Lithuania, but will also perform quality checks on tachographs or help acquire all European Union-compliant thermocopiers and tachograph disks.
Often companies or their drivers come to us to understand the complicated peripetics of driver work and rest regimes. "Detagama" in this area boasts strong positions and professionalism. Not only will we answer your questions, we will give you sincere advice, but we will also help you to purchase tachographs and driver card readers or a program for analyzing data from driver cards and tachographs.
Companies with western-oriented routes face the challenges of Toll Collect. At this point, we also do not leave our customers in trouble. We advise on the purchase of these devices, order them and place them in your cars.
Do not hesitate to look for a reliable and time-tested partner – "Detagama" is the company that will not let you down and rely on. Jay Conrad Levinson wrote: "Pay attention to what your customers are and why they buy from you. Get into the buyer's skin. Give them more than they expect to get." When you go to Detagama, you will find that this philosophy is the reason why customers come back to us again.