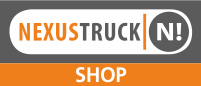 Work hours:
I-V – 8:00 – 18:00
VI – 9:00 – 14:00
Address:
Pramonės g. 13, Alytus
Sale of vehicle parts
cargo and commercial transport service
We work to keep customers calm about their fleet and parts supply.
We are experts in our field, reliable and responsible partners for your business. Our employees are constantly improving and sharing their experience, and apply the acquired knowledge in daily activities, solving customer problems and successfully overcoming challenges. Direct representation agreements with parts manufacturers, constantly replenished warehouse, modern heavy transport service, allow to ensure fast supply of car parts and quality repairs and the best results for your business.
A responsible approach to our activities has allowed us to become one of the leading and best-performing companies in Southern Lithuania in the field of freight and commercial transport.
According to the customer's request, we deliver the ordered parts to the customer free of charge.